The Consulting Cycle
12th June 2019

Posted by:

Kelsey Kerr

Category:

Uncategorised
At DKB we stand for Developing Knowledge in Business, and that is our passion. When invited to work with any company to help solve a problem, roll out their training or lend a helping hand; we commence a journey which usually follows a defined process. This starts with an initial meeting and ends with the implementation of a different and more effective way of operating that our client is pleased with.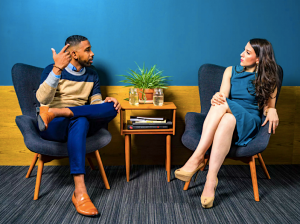 The following proven step structure helps guide our journey keeping both parties on track and informed through the whole process.
1. Starting
Making initial contact and establishing a working relationship
This consists of making initial contact with our client and starting to build a relationship of mutual trust and respect. We want to find out all about our client and their situation, as well as getting to know something about the problem/opportunity we are there to assist with.
2. Contracting
Finding out what our client wants and expects and vice versa
Contracting is about making explicit as many of our client's needs as we can. It is also the opportunity to let them know what we can do and what part we require them to play in the problem-solving process. It is important that both of us understand in detail the mutual expectations of the relationship at an early stage.
3. Collecting and investigating data
Finding out what the current situation is – so that we can then identify 'the gap' to determine the future scope
This means collecting data about what is happening now. There are many sources for this data: factual data from staff or records; feelings and opinions of everyone involved or comments and attitudes of both internal and external customers. This data helps us gain an impression of what organisational constraints are in place, what policies and procedures help or hinder how the department operates etc.
This phase of the cycle involves helping the client to spend time reflecting, questioning and discussing the data in order to make sense of it in terms of any difficulty being faced.
4. Generating options, making decisions and planning
Once the scope is clear we can work collaboratively with our client to agree the correct way forward
At this stage we should now be in a position to help our client generate the maximum number of options or possible solutions. Our job is to challenge and discuss issues so that our client arrives at the best option for them.
Having made the decision, the next and natural step to make involves planning. It is our job to encourage our client to question every aspect of the plan, to try to foresee what might go wrong and to anticipate the resources required. We are there to help them get commitment from the whole team before implementation.
5. Implementing
Working together on agreed timescales
Many consultants leave before the plans are implemented and action taken. They will often write a report recommending certain action and present it to their client either by post or at a feedback meeting. In DKB we believe the only way that you can be sure that the plan is implemented is to be there while it happens and play a key part of the implementation team. Our role is to be there monitoring, mentoring, encouraging, supporting, challenging, opening doors or coaching and training.
6. Review and close
Arrange any necessary follow-up action and request feedback
Once the plans have been implemented and action taken, it is important to check that the new way of working is working and review any feedback.   Our aim is to be to bring the consultation to a satisfactory end for both ourselves and our client. We are always keen to get any feedback on how this can be improved for future projects.
Ian Rachwal – DKB Training Consultant