Company Induction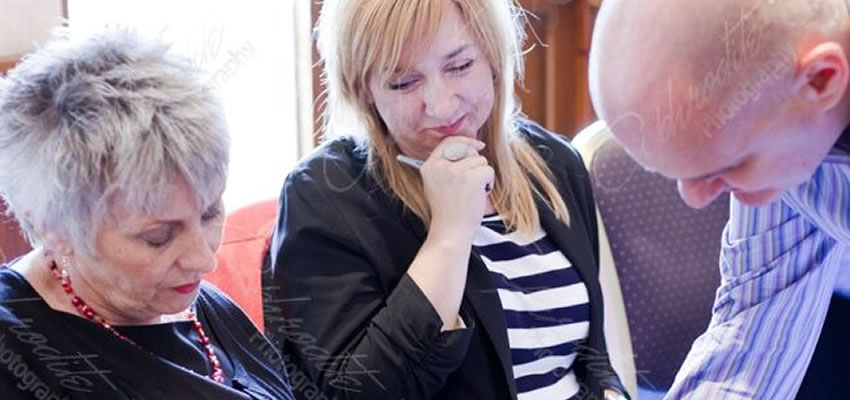 The value of a company induction to your bottom-line
Company inductions can often be an after-thought. However, they are vital to commercial success.
A job offer isn't the end of the recruitment process; it's just the start. Businesses who know this flourish.
Once you have made a commitment to hiring someone; see it through and start with an induction. It is endlessly beneficial for all parties to do so. For new starters, the difference between hitting the ground running and landing on their face depends, invariably, on the quality of their induction. But the sooner productivity, and therefore commercial impact, can be delivered, the better for the business and the employee.
Inductions are never a mistake
It's a mistake to think it's the complex things delivered in a corporate introduction which most affect the bottomline. Conversely, it can often be the small things which leave new starters feeling ill at ease and wasting their time.
Some companies appreciate the need for induction but bizarrely leave it a number of weeks for an appropriate date when groups of new starters can do it together. It's hardly worthwhile bothering after the fledgling employee has spent a fortnight establishing themselves where to park, trudging through the intranet for scraps of guidance and wondering if they made the correct decision joining the company.
Why leave a valuable new member of your team looking for business sign posts, departments they need to visit, or struggling to access emails in their first few days? They could be spending that time getting to know other employees, meeting customers or getting comfortable in their role. All of which, ultimately, lead to happy employees and revenue generation.
An induction symbolises a great, big, open-armed welcome into your company and is confirmation that the starter has picked the right place to further their career. It also means that policies, KPIs, expectations of the organisation are embedded from day one.
Culture, commerciality and business buy-in
It's really important that the induction is strategically planned. It needn't be formal but it does need to be correctly managed and organised with set goals in mind.
Ad hoc, unplanned inductions sadly aren't worth the scrap of paper they are scribbled on. They must be ordered and importantly, they must be measured. If successful, their effectiveness should be quite clear: both in the starter's ability to begin their role and also their morale and wellbeing when doing so.
For employees who are already firmly entrenched within a company, it's hard to imagine a first day with no knowledge of any systems or processes; not to mention any unspoken rules which employees learn over time.  Well-established employees often unknowingly speak in their own language which can feel quite alien and alarming to a new member of staff who is eager to fit in and impress.
An induction is more than just the transferring of information. Please do have written information for employees to use as reference material to remind themselves of processes or gain further knowledge but absolutely avoid this being the sole format of your plan.
People buy people, they listen to people, warm to them and can ask them questions. Simply being given a 100-page manual doesn't feel like an induction, it feels like punishment for choosing the wrong place of work.
DKB Training and its ethos is built on its relationships with its clients, understanding their challenges and working as an extension of their in-house teams.
Company inductions are crafted around the needs of the individual business. For further information, visit http://www.dkb-training.co.uk/services.html